Add and Manage Users
A Harness User is any individual registered with Harness with a unique email address. A User can be a part of multiple Accounts.
This topic will explain the steps to create and manage Users within Harness.
In this topic:
Before You Begin
Make sure you have Manage Permissions for Users.
Step: Add New User
This topic assumes you have a Harness Project set up. If not, see Create Organizations and Projects.
You must first invite Users to your Account/Org/Project to add them to User Groups and assign Role Bindings accordingly. For more information on User Groups and Role Bindings, see Add and Manage User Groups and Role Assignment.
Click Account Settings, and click Access Control.
Click New User under Users. The New User settings appear.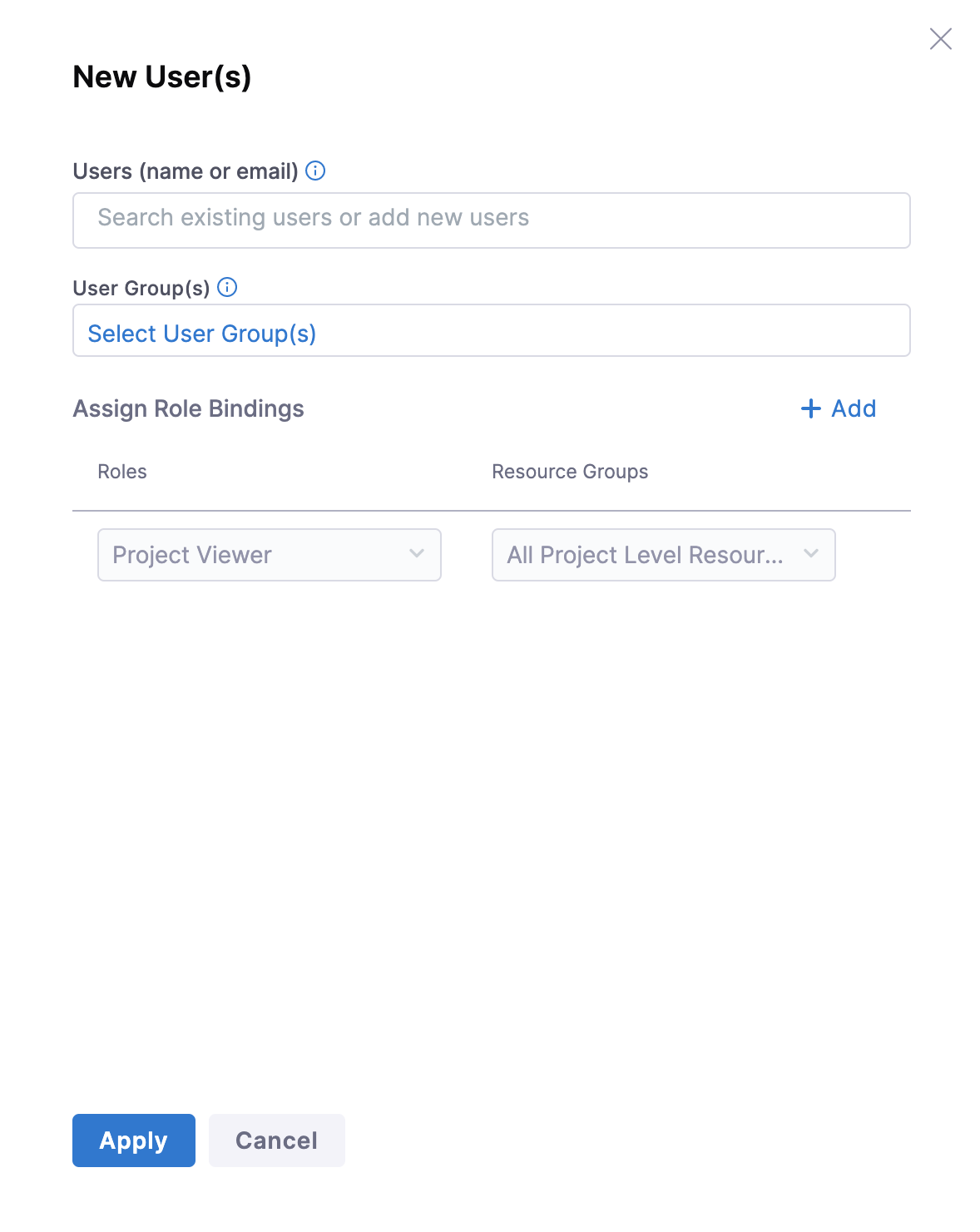 Enter the email address(es) that the User will use to log into the Harness platform.
If you have Roles and Resource Groups defined, select the Roles and Resource Groups for this user. To add Roles and Resource Groups, see Add Roles and Add Resource Groups.
Click Save. The user will receive a verification email at the address(es) you provided. When the user logs into Harness, the user creates a password, the email address is verified, and the user name is updated.
There is no limit to the number of users you may add. Harness Community Edition supports 5 users.
Step: Delete User
Click Users under Access Control.
Click Delete on the top right corner to delete a specific user.

Step: Manage User
To edit Role Bindings for a User, do the following:
In Access Control, click Users.
Click on the user you want to edit. The user details appear.

Click Delete on the right to remove a User Group.
Click Role to change Role Bindings for this User.
See Also
---
---