How to Use Harness Docs
Just like Harness itself, our docs are organized to help you go from a novice to an advanced user quickly.
Our docs are organized functionally for when you're learning and working.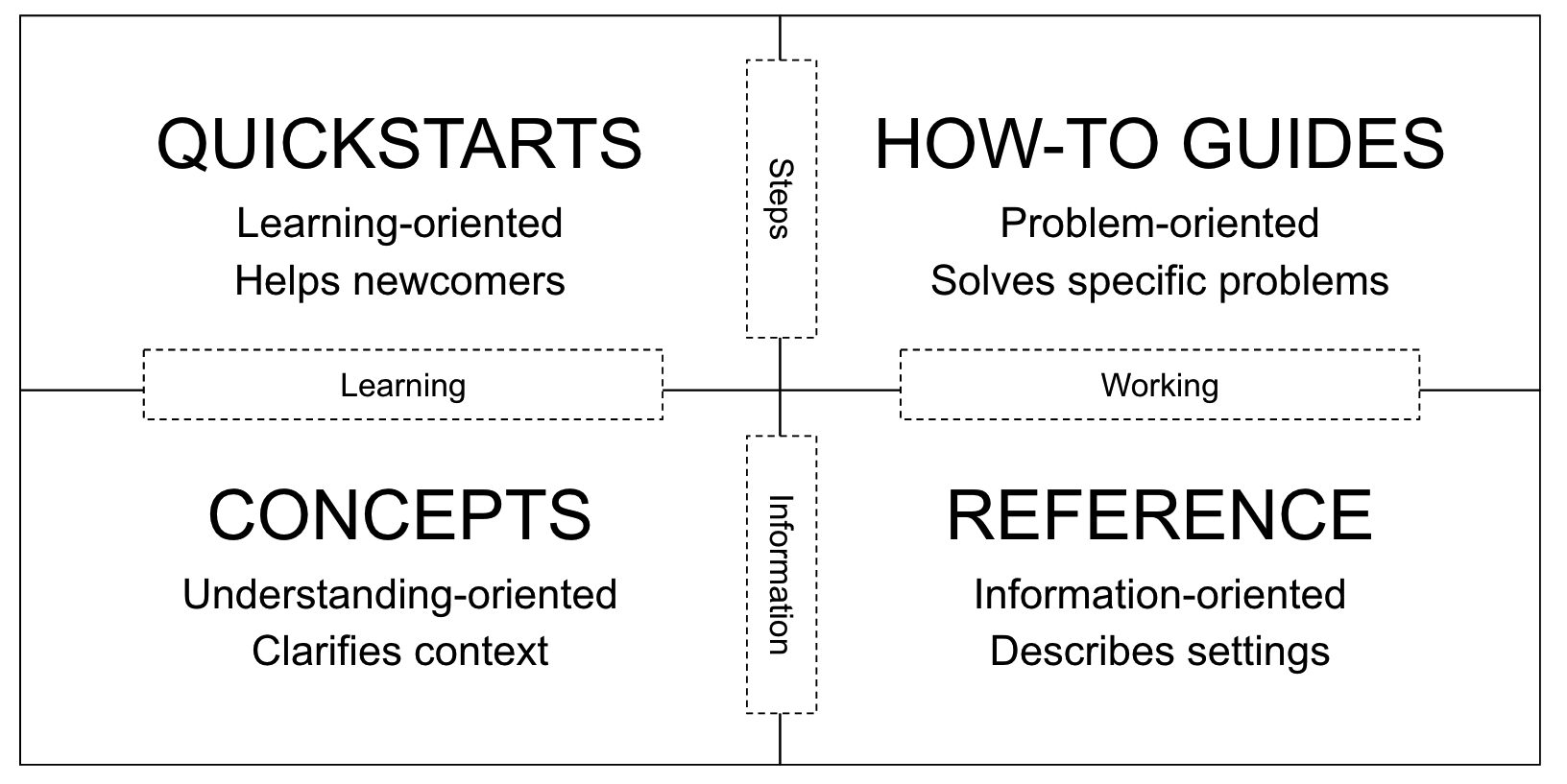 Learning
​Quickstarts: for novice users. Once you've done a quickstart, How-tos, and Technical Reference will help you get your work done.
Concepts: help clarify a topic. Each Harness product has a Concepts section. There's also Learn Harness' Key Concepts.
Working
How-tos: the steps needed to solve a real-world problem. Each Harness product has a How-tos section.
Reference: descriptions of settings, their requirements, and how they work. Each Harness product has a Technical Reference section.
---
---